SwellWomen Mentawais Surf & Yoga Retreat M24
With Lulu Agan ~ Chief Officer of Bliss
March 15 - 22, 2024
Escape to a Hidden Treasure!
This secluded tropical island is surrounded by a white sand beach, magnificent coral reef, turquoise water, and lush tropical vegetation. Oh, and did we mention just a short walk away from Aloita is an all-levels surf break and a 10-20 minute boat ride away access to a plethora of premier surf breaks?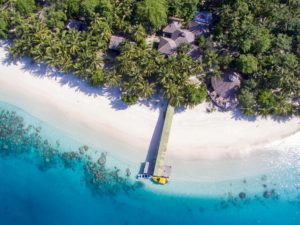 Aloita Resort is a beautiful Boutique Resort with only 10 beachfront bungalows, surrounded by lush tropical vegetation and a 2 km private white sand beach.  Each bungalow is entirely self-contained, with its own private ocean-facing deck, and is constructed using only the highest quality materials.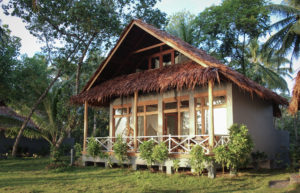 Bungalow features include:
Beachfront with ocean view
Private bathroom plus open-air garden shower with hot water
Air-conditioning and ceiling fan
Mosquito nets
Beach chairs & towels
Daily cleaning
The Surf:
The Mentawais are considered to be one of the most consistent and diverse surfing destinations on the planet. For those intermediate/advanced surfers, you'll have access to a number of breaks including Iceland, Ombak Tidur, and Seven Palms to name a few.  Your package includes 6 days with 2 daily speedboat surf sessions (morning & afternoon) with our experienced surf guide and coach. 
For our beginners, you'll be surfing at a break called Tikus and your package includes 6 lessons on a soft-top longboard.
Very important to note:  all of the surf breaks are over coral reefs.  We will teach you how to fall flat in the hope of avoiding injury, but there is a risk of scrapes and cuts.  Reef shoes can be worn, but keep in mind they are not eco for the water environment.
Yoga:
We will offer a week of delicious yoga that nurtures the mind and body to open and restore the muscles and energy after a day of surfing. Our practices are designed to illuminate acceptance and gratitude for the moment and offer invitations to absorb mind-body-soul nourishment through grounding, opening, and restorative flows.
Are you ready to be spoiled by super yummy cuisine, perfect waves, and juicy restorative yoga in a tropical paradise?    The islands are remote, but it's sooooo worth the adventure!
Your Retreat in the Mentawais Includes:
Seven nights in the beautifully crafted bungalows of Aloita Resort, with incredible ocean views from every corner.
Three beautifully prepared meals by our in-house chefs. Note: We can cater to your dietary requirements and preferences, so please let us know when booking.
Unlimited coffee, tea, and water.
Beginners:  6 x  surf lessons with professional, patient, and knowledgeable surf instructors. Intermediate / Advanced Surfers:  6 days of surfing twice a day with a guide/surf coach – you can opt to add 1 more day which will allow you to surf afternoon on day of arrival and morning on day of departure.
Daily yoga classes that focus on opening and strengthening the muscle groups used for surfing & restoring the body after a day of surfing.
1 x 60-minute massages designed to rejuvenate your surfing muscles and bring relaxation to the body.
Unlimited access to SUP boards and snorkel equipment.
Swag Bag including a Carve Designs SPF rash guard.
Mandatory Mentawais surf tax
RT Airport transfers
RT transfer package from preferred hotel in Padang to Aloita.
Not Included
RT Flights to Padang, Indonesia
2 nights stay in Padang at the Mercure Hotel
Adult beverages, smoothies, and soft drinks.
Surfboards except for soft tops. Rentals are available please enquire when booking.
Tips for the staff  ~ this is based on your personal experience.
A Very Swell Sample Day
How do we fit so much into one day? By taking care of all the details so that you can truly enjoy your luxury holiday. The surfing time depends upon tides and swell size, but here is an example of a SwellWomen Day:
6:15am  Meditation & pre-surf warm-up
7:00 am Breakfast
8:00 am Depart for surf  // beginner lessons based on tides
11:00 Free Time
12:30 am Lunch
2:30 Journaling & Blissful Yoga
4:30 pm Depart for 2nd surf session OR Free Time for snorkeling, SUPing, nap, massage
7:00 pm Dinner
The schedule may change according to surf conditions, destination, or other events that may be added to your surf and wellness package. Do you need to participate in everything? We are here to provide many options for you to choose from. If you opt to relax by the pool the entire day or choose to participate in only one activity per day, you will be supported in that decision. It's your surf and yoga retreat, and we are here to accommodate you in whatever choice brings you the highest bliss.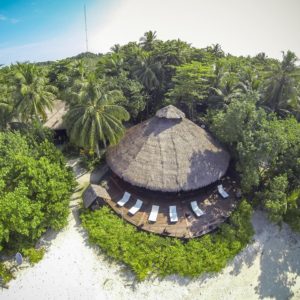 Leader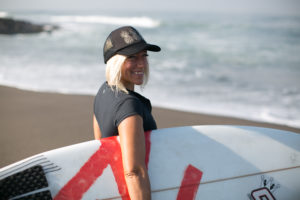 Lulu Agan ~ Chief Officer of Bliss
"Courage doesn't mean you don't get afraid.  Courage means you don't let fear stop you." – Bethany Hamilton Surfing, yoga, cooking and wellness: these 4 passions are what lead Lulu Agan, globe-trotting surfer and yogini, to SwellWomen which launched in 2003. Having spent more than a decade as a Private Chef and more recently getting certified as a Health & Wellness Coach with the Institute of Integrative Nutrition, Lulu cultivates a great knowledge and enthusiasm for top-quality cuisine that promotes glowing health, from the inside out.  As a supportive mentor and wellness authority, she works with clients to help them…
Learn more about Lulu Agan ~ Chief Officer of Bliss