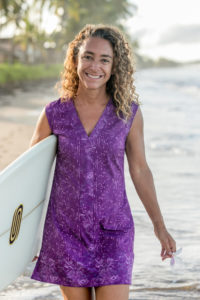 An insatiable curiosity for the unknown.  An addiction to wanderlust and adventure.  A never ending quest for bliss: finding balance, mindfulness and wellness.  A passion to inspire, empower and develop others around her.  A pursuit and love for warm tropical waters and waves.   Welcome to Laurel's inspiration and foundation for personal growth and development.  Somewhere along the way, high up in the Nepalese Himalayas, she fell hard and stumbled deep into others' cultures, collecting over 25 years of experiences, memories and friends while living, working and surfing her way around the world, from San Diego to South Africa; Sydney to Singapore; traversing the coastlines of Central and South America.  She serves as an inspiration to others, by living her dreams, developing self and encouraging and supporting others' personal transformation journeys around her.
A desire to get deep into mindfulness, she took a noble vow of silence high up the mountains of Japan during a Vipassana meditation immersion, completed two yoga teacher training and officially certified as an RYT in 2006, sharing this gift with women in a Guatemalan prison, while on an 18 month around-the-world sabbatical with her husband.  She has led transformational travel experiences for small groups of friends, as well as corporate teams & leaders throughout the Asia Pacific Region and Central America, and inspires those around her to dream big, set intentions, cultivate growth, accelerate performance and achieve personal greatness.
After a 28 year run as a Human Resources executive, focused on coaching and developing talent, teams and leaders around the world, Laurel has discovered her calling, helping others to have breakthrough insights and achieve their vision of greatness.  She is an internationally certified leadership coach, a sought after for her cross-cultural expertise, and joins our SwellTeam to lead thoughtfully curated experiences combining cross-cultural inclusivity, mindfulness, NeuroLeadership, and wellness, embracing a Blue Mind – on, in, and around the water.
Put simply, Laurel is powered by dreams, a passion for building up others, and a whole lot of saltwater.   She brings her dynamic and nurturing style to lead our co-ed and leadership retreats.
Events with Laurel Marshall ~ Trip Leader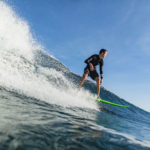 Rote Island Surf & Yoga Retreat (open to men & women)
September 17 - 23, 2023
Remote Island Paradise Are you ready to step back in time? To be transported to the untouched? To the Indonesia that once was? This is Rote Island. It lies at the southernmost end of the Indonesian archipelago, and most who go report an uncanny sense of peacefulness and a slowing down of time. The Lonely Planet guide describes it as, "A slender limestone jewel, with powdery white sand beaches and epic surf" and the description is spot on. Most report Rote as "the way Bali used to be, decades ago". Nemberala Beach Resort is modern property amidst the turned back hands…