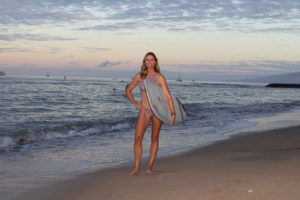 Gina Larkin is an entrepreneur and certified leadership coach with the ability to help create transformational change in the lives of her clients. Her immersion in whole leadership, positive psychology, neuroscience theory, and personal development resulted in a coaching practice designed to guide clients to discover their inner genius to break through to their next level of greatness. Through her signature coaching program, guests will discover how to live and lead a full, authentic and meaningful life. 
Gina is a former marketing executive with two decades of experience across global Fortune 500 companies, startups, and marketing agencies. Her coaching practice includes private 1:1 executive and personal empowerment coaching programs, one-day intensives and group workshops. Gina's clients have worked for companies, including Amazon, Diageo, PayPal, Social Financial, Red Bull, Twitter, and Visa. 
In addition to coaching, Gina is a sought-after speaker and educator; she hosts group workshops and personal sessions at leadership events and retreats around the world. She has a Bachelor of Science in Mass Communications, and her training from the globally recognized and ICF Certified Coaches Training Institute and NeuroLeadership Institute.
Gina balances her between Lake Tahoe and San Francisco, California. She practices yoga on the mat, surfs the waves wherever she can find a good break, and skis winters in Tahoe.   http://www.ginalarkin.com/
Follow Gina: https://www.instagram.com/ginalarkin/ and https://www.linkedin.com/in/ginalarkin/
Favorite Quote: When you change the way you look at things, the things you look at change. –Wayne Dyer